Dieu Instrument & Vacutainers
DIEU HEALTHCARE has instruments & vacutainers with Latest Technology.
We provide both type of vacutainers vacuum or non vacuum in all size for Diagnostic lab,research center & hospital.
Immunoassay Systems, Protein Analyzer (Nephelometer), Glycohemoglobin Testing, Glucose Monitoring ,Clinical and Biochemistry Analyzers, Elisa Reader / Washer, Microscopes, Blood Gas Analyzers, Coagulation, Centrifuge Machines, Blood Banking Instruments, Histology Instruments, Cell Counter, Hematology Analyzers, Oven / Waterbath / Incubator, Flame Photometer / Colorimeter / Spectrometer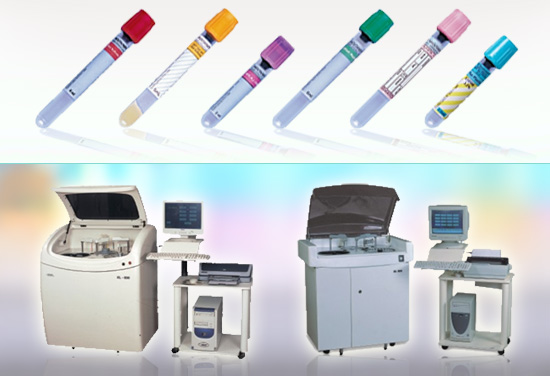 We are authorized Stockist or Distributor of these companies
News & Events
Client Testimonials
I´m very pleased and grateful with DIEU HEALTH CARE Products because not only it´s a 100% Indian company, it is also a leader for the healthcare category. I have used so many products I´m feeling very happy and satisfied. thank you again and congratulations! - Deep Tiwari
Get in Touch
Feel free to contact me or please fill up below in the following details and I will be in touch shortly.
Address: Plot no- 96, Gali no-7A, Sheetla colony (Sheetla enclave- 2) opposite sec 5 HUDA Ground Near Hero Bike showroom, Gurugram-122001
Telephone/Fax : +91-124-4299494, +91-9212550775
E-mail: lovkesh@dieuhealthcare.com